Bridget Norvell
President / Founder Of The Movement Central Florida & The National Movement Association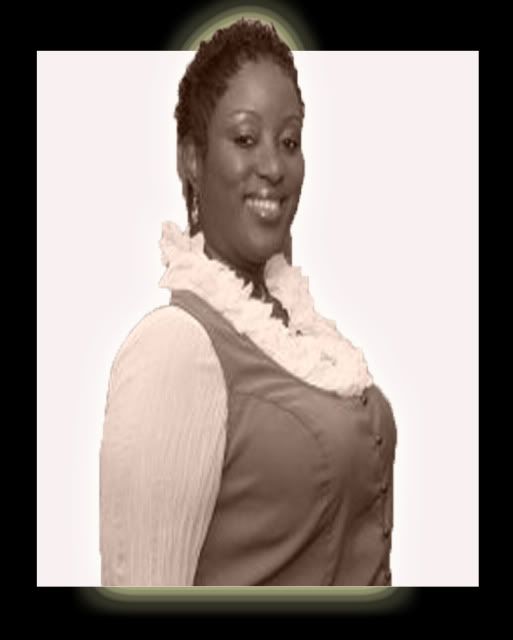 Bridget Norvell is one of the original founding members of The National Movement Association (TNMA). The organization's charter is to bring life skills for advancement to program participants desiring to take the initiative required to build a foundation for success. TNMA's early roots are grounded in the Movement Central Florida which was founded in 2004; however, over the past three years, the organization has grown substantially under the leadership and direction of Ms. Norvell.
Born in Jamaica, Ms. Norvell moved to New York City, New York at the age of six where she became heavily involved with dance and the arts leading to a life long passion. As a result, she has successfully managed programs for local school systems, non-profit organizations and community recreation centers.
Having had the opportunity to travel extensively throughout the United States, in 1995, Ms. Norvell discovered her love for music in the State of Mississippi. Later, she would accept an opportunity to broadcast on a radio station in Alabama where she would become heavily involved with activities in the political awareness arena. With special emphasis placed upon the overwhelming needs within multicultural groups evidenced with the Hispanic, Asian and the African American communities, that passion has increased and expanded to build additional training venues for TNMA. Currently, the organization provides full service training in the following areas. 
 
Political Awareness Training

Professional Readiness Training

Financial Management Training
After serving on several political campaigns and working with various political parties, Mrs. Norvell realized how great the need was for the attitude of apathy to be broken off the youth recognized as Generation X. As a result, she and her associates began the Movement of Central Florida. Mrs. Norvell, has personally, registered hundreds of people to vote and escorted them to the poles for local, state and national electoral voting opportunities. By the 2004 election, she realized that there was a genuine need for the services planned through TNMA and endeavored to inspire awareness among program participants for Political issues and concerns and their responsibilities toward Political activeness.
Her desire and passion to arouse positive change extend beyond the boundaries of the organization to every area of her life. Bridget is an active and participating member of Agape Word Church in Orlando, Florida. She has a devoted husband, wonderful daughter and two beautiful grandchildren. Her motto is "I am my brother's keeper".
Remember, "Veo la grandeza en otros", means I see greatness in other people; I would encourage you to take a chance and inspire the greatness that you see in all people.
Email Bridget:  BridgetNorvell@gmail.com
Dawn Blackstock-Flemming 
Former Vice President and Founder of The Movement Central Florida
Dawn Blackstock, 31, was from Queens, N.Y. She studied radio broadcasting at Buffalo State. While still in college, Dawn interned at Infinity Broadcasting's WBLK radio in Buffalo and was hired in 1995 as a part-time promotions assistant and DJ. After graduation, she worked full-time for the station, becoming part of the morning show "Hukher and Dawn." On air, she was known as "Break-a-Dawn." She also worked as a counselor with YO! Buffalo Youth Opportunities.
In 2002, she transferred to Infinity's WJHM radio in Orlando, Fla., working as co-host of the No. 1-rated Orlando morning show and public service director. In Orlando, Dawn was active in community affairs, working with groups such as Head Start, BASE Camp Children's Cancer Foundation, 2nd Harvest Food Bank, Coalition for the Homeless, NAACP, and Hospice of the Comforter. She was the Vice President of The National Movement Association who was also very instrumental in registering thousands of voters in the 2004 elections.
Dawn died in Orlando, two weeks after giving birth to her first child. She is survived by her husband, Tony, and their newborn daughter, Toni Charlize.
Dr. Darrell Groomes Jr.
Project Manager
 As the CEO of Razor Sharp Consulting Firm and Consultant for Suited for Success and the Lake Jackson Project Darrell Groomes brings a collaboration of experience, culture, direction and discipline to any team. He is also an Assistant to entrepreneur and Motivational Speaker Shara Mondy of Jacksonville, Florida and the Actor Tommy Ford seen on the Fox Television Sitcom "Martin".
The world of politics has granted him the opportunity to work and/or be represented in the presence of activist and Icons such as Martin Luther King III former CEO SCLC the Reverend Jesse Jackson and Executive Director Bonita Parker PUSH Coalition, and many statewide officials in Florida.  Darrell's most favorite quote has him soaring to higher heights and deeper depths "I want to be blessed so I can bless someone else".
Because of his passion and knowledge in the field of Governmental Relations, Mr. Groomes has had the opportunity to work on numerous of past projects and occupations related to the political arena. Performing as a Political Consultant has prompted Mr. Groomes to run for public office in the near future. This endeavor will keep him humbled and obligated to the needs and concerns of undeveloped communities and the community as a whole.
Mr. Groomes passions not only transcends to the area of politics but to many non-profits throughout the Florida/Georgia region where he serves in the capacity of member, advisor, and even Vice-President. He is presently the Project Manager of The National Movement Association who was also very instrumental in registering thousands of voters in the 2004 elections